You have 48 hours to plan a public event for 1000 people. And a budget of $0. But you did it.
How?  
Submitted:
"When Northampton Borough Council sells Northampton Museum and Art Gallery's 4,000-year-old Egyptian statue at Christie's for £15.76 million, museum professionals across the UK experience the Kübler-Ross stages of grief…
My 'favourite' part is when the council leader noted that "the statue has not been on display for four years, and no-one had asked to see it in that time."
1. Denial
2. Anger 
3. Bargaining 
4. Depression 
Ed: The submission stopped at Stage 4. I think Stage 5: Acceptance is a ways off for them, but will look something like this: 
Sometimes someone will love your museum so much they will feel moved to sneak in and scatter their relative's ashes in their favorite exhibit.  
How we felt after we realized what that trail of dust and bone fragments was. 
Then we had to clean it up. And there was really only one thing we could do.  
Trying to get venues to sign on to your traveling exhibitions can turn you into a sleazy, overzealous suitor.
But even after all those emails and long talks on the phone, they just won't commit. 
Is it the fee?
Is it the schedule? 
I'll change for you. 
I just want to make you happy!
And even though you might feel like this: 
This might be closer to the truth. 
…and insists that none of the 60 children or education staff are allowed to be in the building.
When the renowned guest speaker arrives 10 minutes before the public program is supposed to start, hands you a thumb drive with 9 gigs of untitled, uncompressed TIF files and 72 dpi thumbnails ripped from a google image search, and says, "I need you to make a powerpoint for me." 
You notice that an oddly high percentage of visitors are bringing in children wearing only bathing suits. 
That's weird. 
Then you remember the water sculpture, which the parents and nannies have apparently decided will double as a water park. They think it'll be super cute, like this. 
But it's not. Because once they pull their soaking wet precious darling from the water, they do this all over the rest of your contemporary gallery.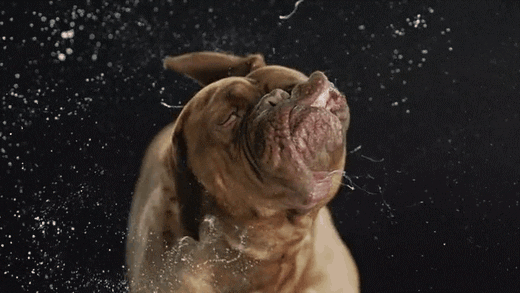 And no one sees the genius in your security solution…
…so it just keeps happening all summer long.